PRACTICE areas
Personal Injury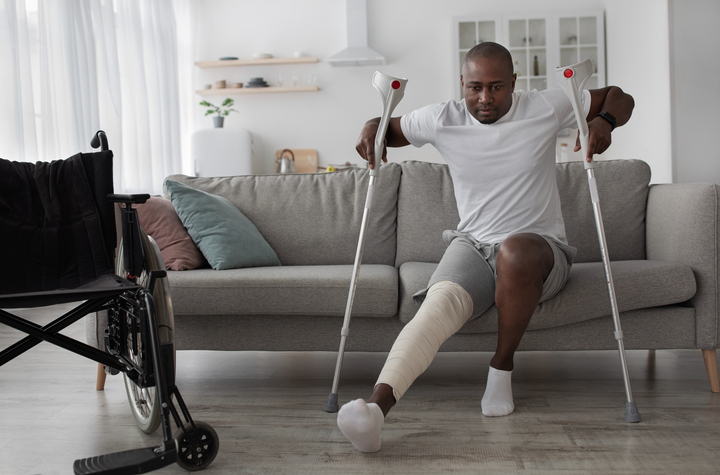 All injuries can be traumatic, and can include physical, financial, and emotional suffering. The term 'Personal Injury' refers to legal claims seeking to hold the responsible party legally liable for injuries, such as:
If you have suffered an injury caused by the negligence or wrongful conduct of another, Glenda Cochran Associates can provide you with skilled and compassionate representation against manufacturers, corporations, insurance companies and at-fault parties. We have over 50 years of combined experience successfully pursuing and recovering maximum compensation for economic and non-economic damages for our clients.
What types of personal injuries do we handle?
A personal injury can lead to suffering that lasts for weeks, months, years, or even a lifetime. In some situations, the injuries lead to life-long challenges that alter your relationships and career. Personal injuries vary, and the compensation depends on the severity of the injury, the length of recovery, and the financial hardships encountered. The following are some of the common personal injuries our Birmingham personal injury attorneys handle.
According to CDC's most recent data, there were 223,135 hospitalizations for TBI in 2019 and 63,362 TBI-related deaths in 2020. These statistics exclude victims treated in the emergency room and discharged. Many TBIs go unrecognized and untreated.

When you suffer a blow to the head, you may experience a mild TBI called a concussion that causes short to long-term effects. If the blow is extreme or the impact penetrates the skull, you may suffer a severe brain injury that may have life-long consequences. In such circumstances, call us to speak to a personal injury lawyer to explore your legal options.
Neck and back injuries range from mild to severe. They include:
Compression injuries (including compression of the spinal cord)
Lacerations
Muscle sprains and strains
Torn tendons or ligaments
Whiplash
Spinal injuries (dislocated disc or crushed vertebrae)
Paralysis
Injuring your back or neck can cause permanent damage or limited movements that may require surgery, physiotherapy, and pain management. These injuries can also lead to depression and anxiety.
Burn injury victims endure physical challenges, risky medical procedures, emotional pain, and disfigurement. These victims often require lengthy hospitalizations and rehabilitation, and they may need prosthetics and plastic surgery. Whether mild or extensive, burn injuries cause significant pain and mental suffering. Call us and speak with one of our skilled Alabama personal injury attorneys with experience in handling burn injury cases who can navigate the contours of these complex injuries and ensure you get the maximum compensation.
Internal injuries are often missed immediately after an accident. It is vital to seek medical treatment promptly for physical examination and lab testing. Medical records are also crucial in a personal injury claim. Examples of internal injuries include:
Organ injuries such as a ruptured spleen
Broken ribs
Pneumothorax (collapsed lung)
Ruptured blood vessels
Internal injuries often require costly and extensive medical care, leaving victims with high medical bills and lost wages. Our personal injury lawyers work hard to ensure you receive reasonable compensation to ease the financial burden associated with your injury.
Personal Injuries are not limited to physical injuries. They also include pain, suffering, and emotional anguish resulting from the wrongful conduct of others. Our attorneys provide compassionate representation for clients who have suffered pain and emotional distress, and will leave no stone unturned in seeking justice.
We've been defending Personal Injury victims for 30 years
verdicts and settlements
$12.7M
Industrial Negligence
SEE more
Recover Damages by Hiring a Personal Injury Attorney
You could be entitled to compensation for your personal injury if we can prove it was caused by the negligence or wrongful conduct of another party. Our Alabama personal injury lawyers are highly experienced in crafting a case that proves the defendant was at fault and should be held responsible.
Do not worry about legal fees. At Glenda Cochrans Associates we have a contingency fee policy for personal injury cases that allows us to advance all upfront costs of litigation. You pay nothing unless we receive compensation through a settlement or a verdict. Call us today (888.906.3955) for a free consultation.
Personal Injury FAQsPersonal Injury FAQsPersonal Injury FAQs
A personal injury claim aims to recover full and fair compensation when a person is injured by the wrongful conduct of another.
Yes, if your injury causes you emotional stress, you have a right to claim for non-economic damages.