PRACTICE areas
Product Liability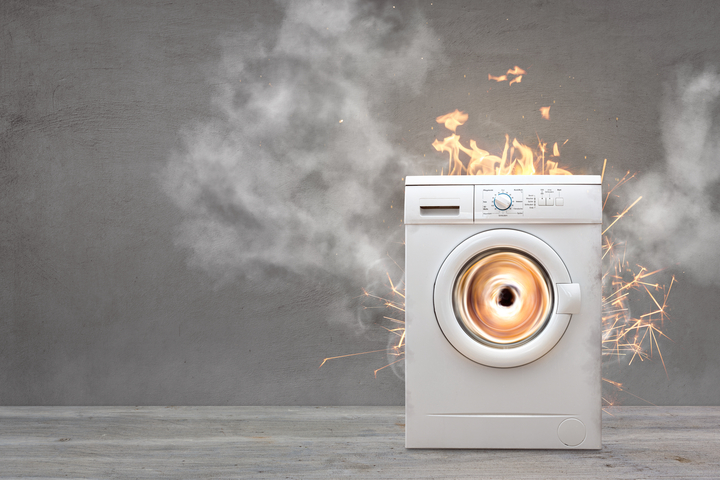 People buy and use a wide range of products daily, from medication, automobiles, and machinery to seat belts, stoves, and other kitchen appliances. As a consumer, you expect any product to be safe, predictable and to function properly. However, this is not always the case.

Product manufacturers and sellers are responsible for providing a reasonably safe product when used for its intended purpose or other foreseeable purposes. If they don't, and you or a loved one gets hurt, for example, by the latest toy rocket or BBQ grill, you may be legally entitled to compensation. A product liability attorney familiar with Alabama's laws can help you today.
What is Product Liability?
In actuality, the term "product liability" is a descriptive category. It encompasses several different legal theories by which the law permits victims to recover compensation when the use of a dangerous or defective product has caused personal injury, death, or damage to property other than the product itself (for example, a house fire from a defective clothes dryer).

Product liability claims against manufacturers can be based on their negligence (a failure to exercise reasonable care) or wantonness (a conscious disregard of the risk of likely injury), under the Alabama Extended Manufacturer's Liability Doctrine, and for breach of express or implied product warranties.
Product liability claims can be divided into three general categories, based on the type of hazard or defect:
A product's design is generally considered defective when the hazard posed by the product could have been reduced or avoided by the adoption of a reasonable alternative design.
A product has this type of defect when, despite being safe in design, it becomes hazardous due to some unintended flaw or condition arising from an error in the manufacturing process.
Based on a product's labeling, these are also often referred to as "failure to warn" cases. A defective marketing warning fails to warn about the product's dangers, but they can also include a failure to provide appropriate instructions on the product's use as to avoid injury.
Types of product defects
Virtually any product can contain a hazardous design, manufacturing, or marketing defect that can cause injury, death, or substantial property damage. Products that have been found to contain such defects include:
Automobiles, trucks, boats, recreational vehicles, and motorcycles
Parts or components of automobiles (tires, brakes etc.)
Products associated with motor vehicle safety (seat belts, airbags, and helmets)
Pharmaceuticals
Pesticides
Building materials
Stoves, grills, and other appliances
Furniture and household goods
Cleaning products
Electrical equipment and components
Industrial equipment and machinery
Pacemakers and other medical devices
Sports equipment
Fireworks
Lighters
Propane tanks
Toys
Food
Telephone poles
The law imposes limitations on the time you have to sue after there has been an injury, death, or property damage caused by a defective product.
We've been defending Product Liability victims for 30 years
verdicts and settlements
$12.7M
Industrial Negligence
SEE more
Choose us to fight your Product Liability case
Glenda Cochran Associates has fought for injured clients and recovered millions of dollars over the past 30 years. If you think you or a family member has a product liability claim, contact us as soon as possible.
Product Liaibility FAQsProduct Liaibility FAQsProduct Liaibility FAQs
Product defects are generally put in three categories: (1) design, (2) manufacturing, and (3) marketing. In design defect cases, the product causes an injury that could have been avoided by the use of a safer, practical alternative design. With manufacturing defects, the injury is caused by some problem or deficiency in the manufacturing process, including in the materials used to make the product. Finally, in marketing defect cases, the problem is not with the product itself but rather with the failure to include proper warnings, directions, and instructions to allow the product to be used safely.
A plaintiff injured by a defective product may be able to recover damages covering past and future medical expenses, past and future lost wages, damage to other property, as well as damages to compensate for pain, suffering, and lost enjoyment and quality of life. In cases where the manufacturer is reckless or otherwise egregious, the injured plaintiff may also recover punitive damages, meant to punish the defendant and to deter similar wrongs in the future. Where a defective product results in wrongful death, under Alabama law, all damages are punitive in nature, and they are based on the culpability of the defendant's conduct or how "bad" it is, not on economic losses of the injured person.
In Alabama, the statute of limitations on product liability claims is only two years from the injury, death, or property damage. Do not delay in contacting an attorney to seek compensation on your behalf if a defective product has injured you, your spouse, or your children.