PRACTICE areas
Workplace Injury
Every workplace has hazards that can result in accidental injuries to employees. Unfortunately, an injury suffered on the job may result in astronomical medical bills, lost wages, lost earning capacity, disability, and long-term pain and suffering. Living with these demands is highly stressful for you and your family.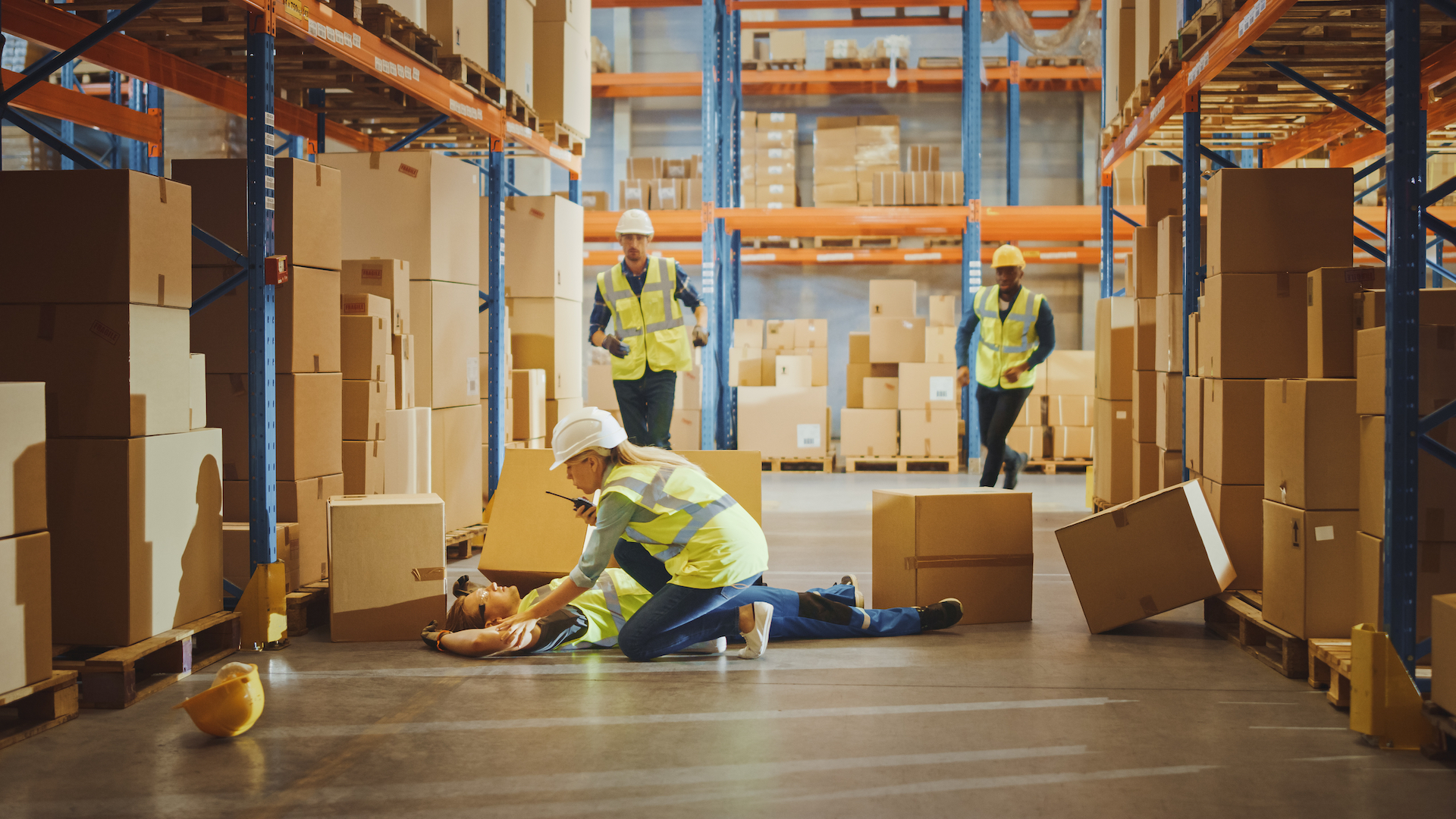 All workers injured on the job are entitled to benefits under the Workers' Compensation Act. Workers' compensation benefits are limited, however. While the workers' compensation remedy is largely assured, it only allows the employee to recover medical expenses and limited disability payments. At the same time, Alabama law precludes the employee from suing the employer to recover other damages normally available to a plaintiff suing for injuries caused by another's wrongful conduct, including compensation for pain, suffering, and lost quality of life.

However, the Workers' Compensation Act expressly permits an injured employee to bring "third party" actions, where the injured employee can seek a full recovery of damages from corporations and individuals (other than the employer or co-employees) whose wrongful conduct is alleged to have caused or contributed to causing a workplace accident.

After a workplace injury, pursuing both paths is the best way to maximize compensation. With 50 years of combined experience in personal injury law, Glenda Cochran Associates handles third-party injury claims resulting from negligence in the workplace. Our Birmingham Personal Injury Lawyers are dedicated to looking after your interests and are available for a free legal consultation.
Differences Between
Workers' Compensation and
Third-Party Claims
Workers' compensation laws create what is essentially a "no-fault" system. It is favorable to injured workers insofar as they are virtually certain to receive some compensation and medical coverage so long as there was an employer-employee relationship and the injury arose out of and in the course of the employment. In short, it doesn't matter who might have been at fault for the accident, and the injured employee is not left out in the cold.
While workers' compensation is virtually guaranteed, the liability of the employer (and its insurance carrier) under the Workers' Compensation Act is significantly limited. Specifically, the employer and the carrier are only required to pay certain, relatively fixed economic losses, such as the cost of medical care and rehabilitation, and a percentage of the worker's average weekly wages for a defined period of time. Most notably, workers' compensation does not cover physical pain, mental or emotional suffering, or lost quality or enjoyment of life. An injured employee also has no right to a jury trial under the Act. Finally, the employer's liability for a covered workplace injury as provided by the Act is exclusive, meaning that an employee cannot sue the employer for its negligent or wanton misconduct even if it caused the accident.
In a third-party claim, you are suing someone other than your employer for having caused or contributed to cause a workplace accident. Such a claim may be brought as part of a lawsuit in which you are seeking workers' compensation from your employer, or it may be brought separately. You, as the victim, are considered the first party, while your employer and coworkers are second parties. Any other person is considered a third party.

A few examples of third parties who might be held liable for your injuries are:


Someone other than your employer who owns or operates the premises where you were working
A contractor or subcontractor whose employee was operating equipment on the job site
Manufacturers of defective products used at work, such as vehicles, tools, piping, valves, boilers, or other equipment or machinery.
A company whose employees installed, serviced, or inspected equipment or machinery at the job site
Anyone else who is not employed by your employer that causes you injury

Unlike "no fault" workers' compensation claims against the employer, to recover on a third-party claim, an injured employee must prove negligence on the part of the third party, that is, that they failed to act with due care and thereby caused injury. Also unlike workers' compensation cases, the defendant in a third-party case may assert as a defense that your own negligence caused the accident. The injured worker may also sue the third-party defendant for all compensation generally authorized by law, as well as for punitive damages meant to punish and deter wrongful conduct.

Depending on the events of the accident, you may be entitled to compensation against the third party for:


Pain and suffering
Lost quality and enjoyment of life
Medical care
Lost income
Lost earning capacity
Rehabilitation services
Vocational training
Other expenses incurred in the healing process, such as travel expenses

You will also have the right in a third-party case to demand that a jury resolve disputed facts and circumstances underlying the claim as well as the amount of compensatory and punitive damages that the defendant must pay.
We've been defending Workplace Injury victims for 30 years
verdicts and settlements
$12.7M
Industrial Negligence
SEE more
Get Help With Your Workplace Injury Case
If you or a loved one has been injured or killed in a workplace accident, it is important to speak to an attorney immediately, regardless of who or what might have caused it. Legal claims involving a third party can be complicated, and determining liability can be difficult. Workplace injury claims may also be governed by many different laws, from workers' compensation to personal injury and wrongful death.

Get the compensation you deserve with the help of our experienced workplace injury attorneys in both of these practice areas. Contact us immediately, because the employer or a third party will often try to clear the worksite and make repairs very quickly. Our attorneys and investigators know what evidence to look for, and we will investigate your case at no cost to you. We also understand how to employ the measures allowed by law to ensure that the evidence is preserved rather than dismantled, altered, or otherwise destroyed. Please don't wait until it's too late. Contact us today.
Workplace Injury FAQsWorkplace Injury FAQsWorkplace Injury FAQs
Third-party claims are brought in a lawsuit by or on behalf of a worker against someone other than the worker's employer or co-employees for an injury or death suffered at work. Third-party claims typically involve allegations that the third party engaged in negligent or reckless misconduct or sold a defective product that caused or contributed to causing the accident that injured or killed a worker.
Subrogation refers to the right of a insurer to recover money it has paid to, or on behalf of, an injured person when someone else is legally responsible for the injury. It is based on the principle that an injured person should not be compensated twice for the same injury and that an insurer should be reimbursed for payments it has made because of wrongdoers. It is common in third-party actions for employers or their workers' compensation insurance carriers to assert a right of subrogation for amounts they have paid on behalf of injured employees pursuant to state workers' compensation laws. However, the amount that can be recovered is reduced by insurance company's pro rata share of attorneys' fees and expenses incurred to collect these monies.
The employer is responsible for any medical bills in connection with an approved workers' compensation claim, according to the Code of Alabama 1975, 25-5-77(a). However, medical care is also largely controlled by the employer or its insurance carrier. Except in cases of emergency, the employer/carrier is entitled to select the primary care physician to provide treatment and who must recommend or approve further treatment by specialists. Furthermore, the employer/carrier will often seek to have an injured worker sign forms authorizing the release of medical records. However, an injured worker should be wary of signing such forms and should, if possible, have an attorney review them before signing. A release form may be so broadly worded as to grant not only the insurer but the worker's own employer access to private information unrelated to the workplace injury or that would otherwise be protected by law. For example, under Alabama law, all communications with a psychologist or other therapist are privileged (Ala. Code Sec. 34-26-2.). With a signed release that doesn't protect these interests, the employer might obtain records including such communications or other highly sensitive information, such as treatment for substance abuse counseling or sexually transmitted diseases. Finally, injured employees should also be aware that the employer/carrier will routinely hire a case manager whose job is nominally to "coordinate" medical care. Unfortunately, such case managers may put the interests of the employer/carrier ahead of those of the injured worker by seeking to minimize the extent of treatment. For these reasons, you need to speak with an attorney before you sign any release or speak with a case manager.